Arab spacecraft enters orbit around Mars in historic flight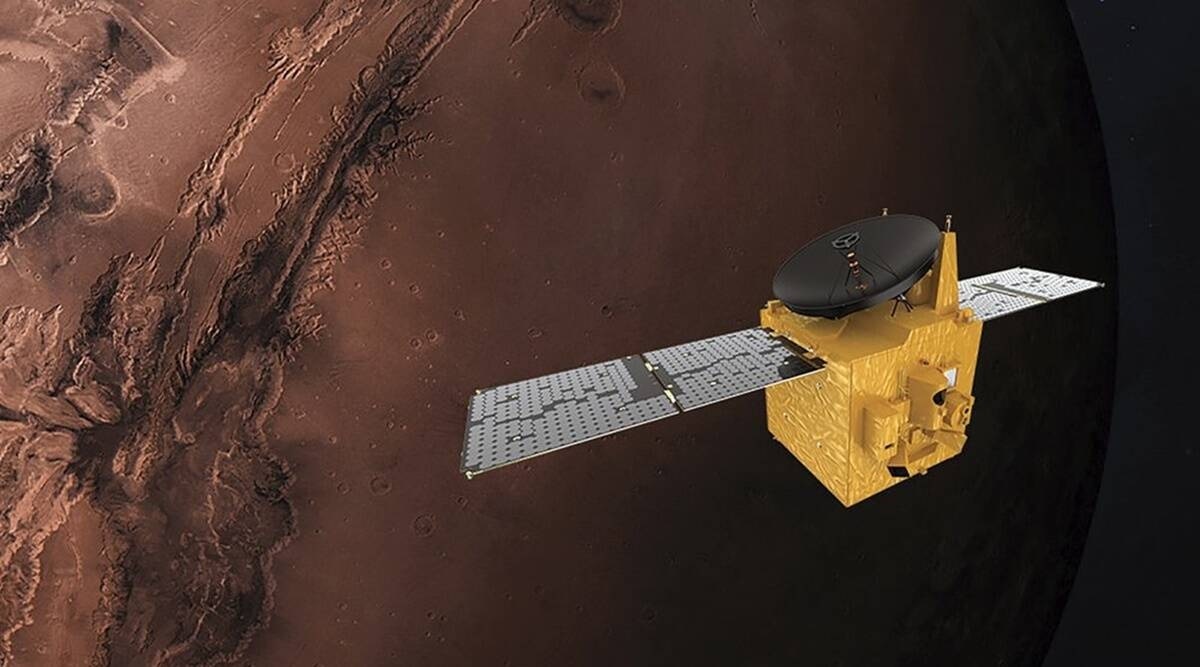 A spacecraft from the United Arab Emirates swung into orbit around Mars on Tuesday in a triumph for the Arab world's first interplanetary mission.
Ground controllers at the UAE's space centre in Dubai rose to their feet and applauded when word came that the unmanned craft, called Amal, Arabic for Hope, had reached the end of its nearly seven-month, 300-million-mile journey and had begun circling the red planet, where it will gather detailed data on Mars' atmosphere.
World's tallest building @BurjKhalifa just lit up with faces of engineers who worked on #HopeProbe over the past six years #ArabstoMars @TheNationalNews pic.twitter.com/FfBfTfRJEK

— Sarwat Nasir (@SarwatNasir) February 9, 2021
The orbiter fired its main engines for 27 minutes in an intricate, high-stakes maneuver that slowed the craft enough for it to be captured by Mars' gravity. It then took a nail-biting 15 minutes or so for the signal confirming success to reach Earth. Tensions were high: Over the years, Mars has been the graveyard for a multitude of missions from various countries.
To a standing ovation, a visibly relieved Omran Sharaf, the mission's director, declared, "To the people of the UAE and Arab and Islamic nations, we announce the success of the UAE reaching Mars."
Two more unmanned spacecraft from the US and China are following close behind, set to arrive at Mars over the next several days. All three missions were launched in July to take advantage of the close alignment of Earth and Mars.