Israeli forces take down protest huts at West Bank Bedouin village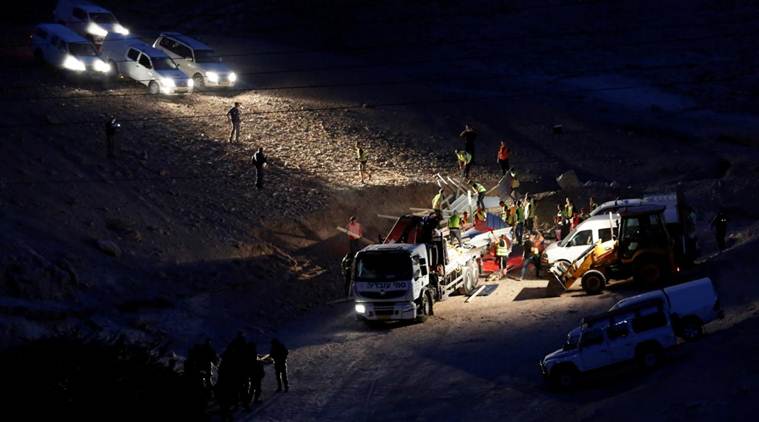 Israel security forces on Thursday dismantled several shacks built by Palestinian protesters near Khan al-Ahmar, a Bedouin village in the occupied West Bank that Israel has slated for demolition.
Reuters witnesses said Israeli forces arrived at the village before sunrise on Thursday and began taking down the newly built protest huts, without touching the Bedouin encampment, the fate of which has become a focus of Palestinian protests and international concern.
An Israeli military spokesman said he did not have information to give at this time.
Khan al-Ahmar is beside an Israeli highway that runs through the West Bank from Jerusalem to the Dead Sea.
Israel's plan to demolish the village and relocate its 180 residents – Bedouins who scrape a living by raising sheep and goats – to a site 12 km (7 miles) away, has drawn criticism from Palestinians and some European states, who cite the impact on the community and prospects for peace.
Palestinians say the demolition is part of an Israeli push to create an arc of settlements that would effectively cut off East Jerusalem from the West Bank, territories Israel captured in the 1967 Middle East war and which the Palestinians seek for an independent state.
Last week, Israel's Supreme Court rejected petitions to prevent the move, siding with the authorities who say the village was built without required permits. Palestinians say such documents are impossible to obtain.
The five new huts removed by the Israelis early on Thursday had been built this week by activists from several rights groups and the Western-backed Palestinian Authority in support of the Bedouin community.